Make Your Home More Energy Efficient [20 Tips]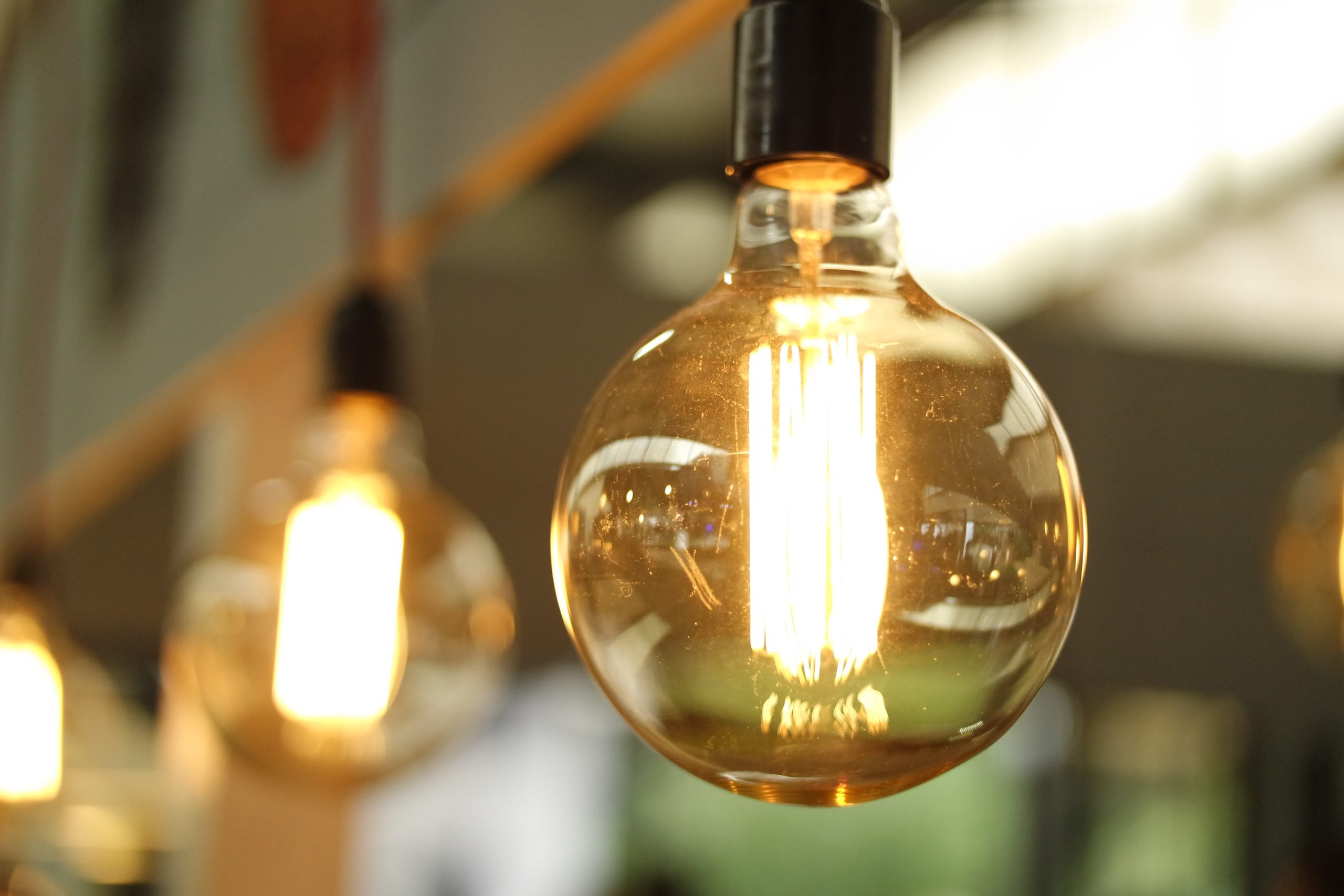 ---
---
Are you looking to make your home more energy efficient? Here are 20 steps you can take that will help you start saving today!
1. Start a Compost Pile
A compost pile gives you a place to transform your organic waste into fertilizer for your garden. By tossing fruit and vegetable waste into the compost bin, you end up with nutrient-rich food for your lawn or garden in the spring, all while using less trash every day.
2. Stop the Flow
Low-flow showerheads can reduce the amount of water you use with every shower by as much as half. They have a flow rate of less than 2.5 gallons per minute, compared to an average of 5 gallons per minute for conventional showerheads.
3. Use LED
If you have incandescent or CFL bulbs, consider switching to LEDs. LEDs use less energy than both of the other options, and also have the longest lifespan of any bulb on the market today. Less waste and less energy use adds up to big energy and cost savings.
4. Seal It Up
Cracks, gaps, and leaks around your home's windows or doors allow heated and cooled air to escape. Seal these up to save up to 10 percent on your heating and cooling costs, according to Energy Star.
5. Change the Thermostat Setting
In the summer, set your thermostat to around 78 degrees. In the winter, change it to 68 degrees. Use your clothes to adjust for the changing seasons. In addition, use a programmable thermostat to change the temperature even more when you're sleeping or at work for the day.
6. Unplug
When your electronics are plugged in, electricity still flows from the wall outlet through the cord and to the electronic device. This process causes some energy loss. In fact, as much as ¾ of the energy passing through the power cord is lost.
7. Check the Temperature
On your water heater and your refrigerator, check the temperature setting. On the fridge, set it to the manufacturer's recommended setting. On the water heater, set it for 120 degrees.
8. Turn it Off
When you're done with the computer, turn it off. Only turn on these types of electronics when you're going to use them.
9. Keep the Oven Closed
It's natural to want to peek at your baked goods, but opening the oven door can drop the temperature by as much as 25 degrees. Instead, use the oven light to check on your food.
10. Replace the Filter
Replace your HVAC filter regularly. If it's dirty, your system will run longer and work harder than it should.
11. Use Cold Water for Laundry
Whenever you can, use cold water to wash your clothing. Hot water uses far more energy, and may not always be necessary.
12. Have an Energy Audit
An energy audit can help you locate areas inside your home where you're wasting energy. Contact your utility provider to see if they offer this service at a reduced cost.
13. Seal the Ducts
Your duct work carries hot and cold air through your home, and often they develop leaks. Have your ducts tested and sealed if needed to keep your heated and cooled air from leaking out.
14. Choose Energy Star Products
While they may cost more at the purchase point, using Energy Star rated appliances will cut your energy costs significantly. Over the life of an Energy Star rated fridge, for example, you can save up to $1,050 in energy costs.
15. Add Insulation
Though this is a bigger job than some of the others on this list, adding insulation to your attic can reduce your home's energy costs significantly.
16. Add Solar Panels
While this might require a green loan or other financing, the long-term payoffs are huge. Add solar panels to your home to harness the power of the sun to fuel your electricity needs.
17. Plant Some Trees
Trees planted around your home's perimeter can lessen heat gain from the sun, which in turn can make your home easier to heat and cool.
18. Install Motion Sensor Lights
Motion sensors on light switches can ensure they are turned off when no one is in the room. If you have forgetful family members, this small change can make a big difference on your energy costs.
19. Use Smart Power Strips
If you're in the habit of leaving your cell phone charger plugged in to the wall, you're losing energy. Instead, invest in a smart power strip and plug it in there. The power strip will cut the energy flow when the phone's not plugged in.
20. Use Ceiling Fans
Use ceiling fans in rooms that you are in to make you feel more comfortable. This may allow you to adjust your thermostat settings even more.
Learn more about the benefits of banking with Members Plus today!
Return to Blog